CoverAika, Sliding Door with Frames
Close your terrace and frame your home with CoverAika sliding door with frames. Even large glass elements slide easily together, and when closed, they provide tight protection even in winter. The elegant profiles frame the glasses, giving a finished look to the façade. You will have more use of the terrace and you can spend many happy moments with your friends and relatives.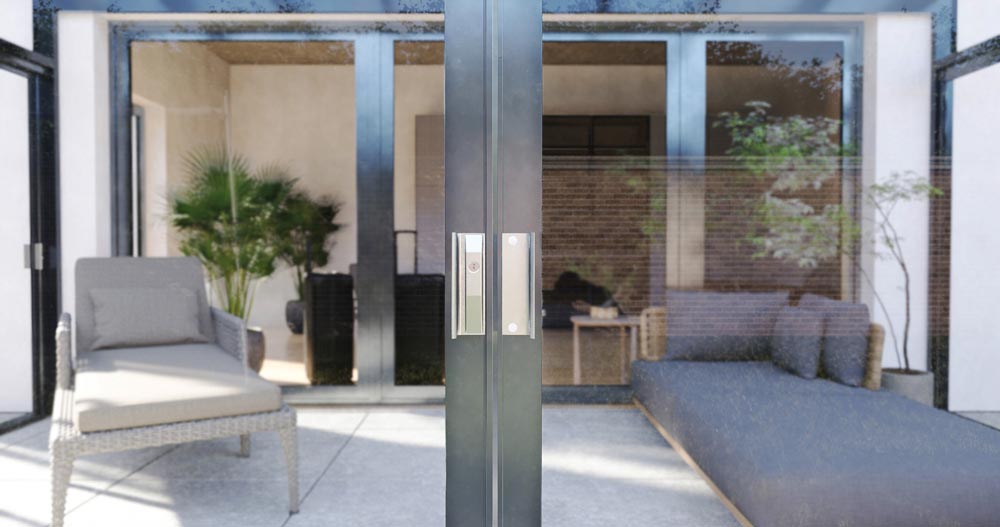 Each system is designed and manufactured with the requirements and visual attributes of the house. With a sliding door system, it is easy to get comfort and visibility on the terrace.
High-quality and finished CoverAika glazing system is easy to use and reliable. Each glass panel slides on its own rail, forming a chain. By pulling the first panel, all panels can be easily opened, stacked together and closed by sliding them into their place. The sliding door system can be used all around the year.
The color of the aluminum frame surrounding the glass elements can be chosen to suit the other visual look of the house. It is also possible to lock the sliding door, which increases the security of the house and furniture.
The sliding door system CoverAika can be used alone or in combination with other COVER products. Integrated into the COVER glass roof, CoverAika enables easy access from outside to the terrace and vice versa.